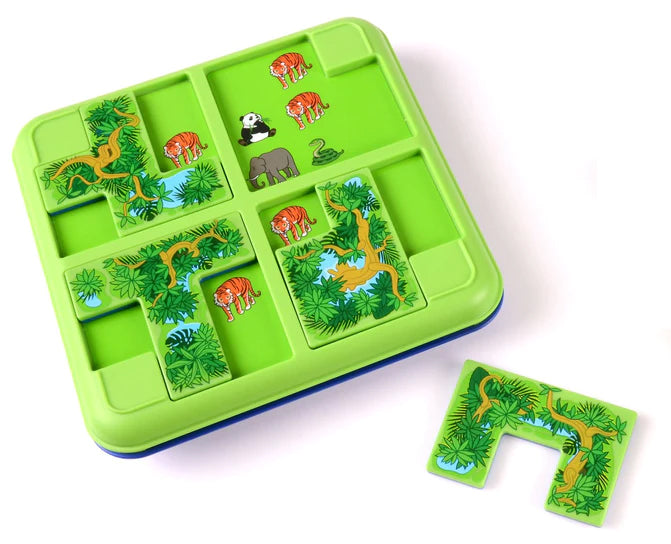 If you were to ask me to choose just one recommendation for a gift for a child or teen, Jungle Hide & Seek would be at the very top of my list. I'm talking list point number one.
My reasons? Literally everything about this puzzle makes me want to recommend it. It's one of those perfect puzzles which really does tick all the boxes. If you've played it, you'll know what I mean.
To play, select a challenge from the challenge book. You must then work out where to place the four puzzle pieces so that the featured animals in that challenge are showing, while the rest of the animals are hidden.
The puzzle sounds simple, but the further into the challenge book you go, the more difficult it becomes.
Continue reading