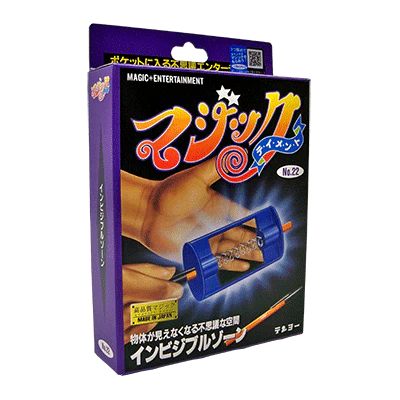 Japanese company Tenyo has been creating highly collectible pocket magic for almost 30 years!
Tenyo's founder, Akira Yamada, established the Tenyo Magic Research Institute back in 1953, following in the footsteps of his professional magician father.
Since then, Tenyo has become a leading developer of quality jigsaws, magic tricks, and novelty toys.
For almost 30 years, Tenyo's specialised staff have dedicated themselves to the task of coming up with new magic tricks each year, so that even beginners can easily enjoy magic!  The new products announced every year attract attention from magic fans all over the world, and even professional magicians enjoy collecting the new Tenyo magic releases.
Tenyo believe that every trick must be easy enough for anyone to perform, yet still surpass professional-level material in its fascination and appeal. 
And the quality really shows - at Brain Spice we've had an absolute blast, exploring these tricks and demonstrating them in store.  We've made a few jaws drop already! 
Make a pen become invisible!

Demonstrate an impossible puzzle!

Make a ball penetrate through a solid box (with everything examinable before and afterwards)!

Make playing cards visibly change size in your hands!

stab Mr Danger multiple times with multiple swords and let him step away unscathed!

demonstrate your mental powers to make dice do what you want!
We are proud to be stocking a select range of some of the best Tenyo magic available.  Check out our Tenyo magic range here!