Supplier In The Spotlight:
Kaiko Fidgets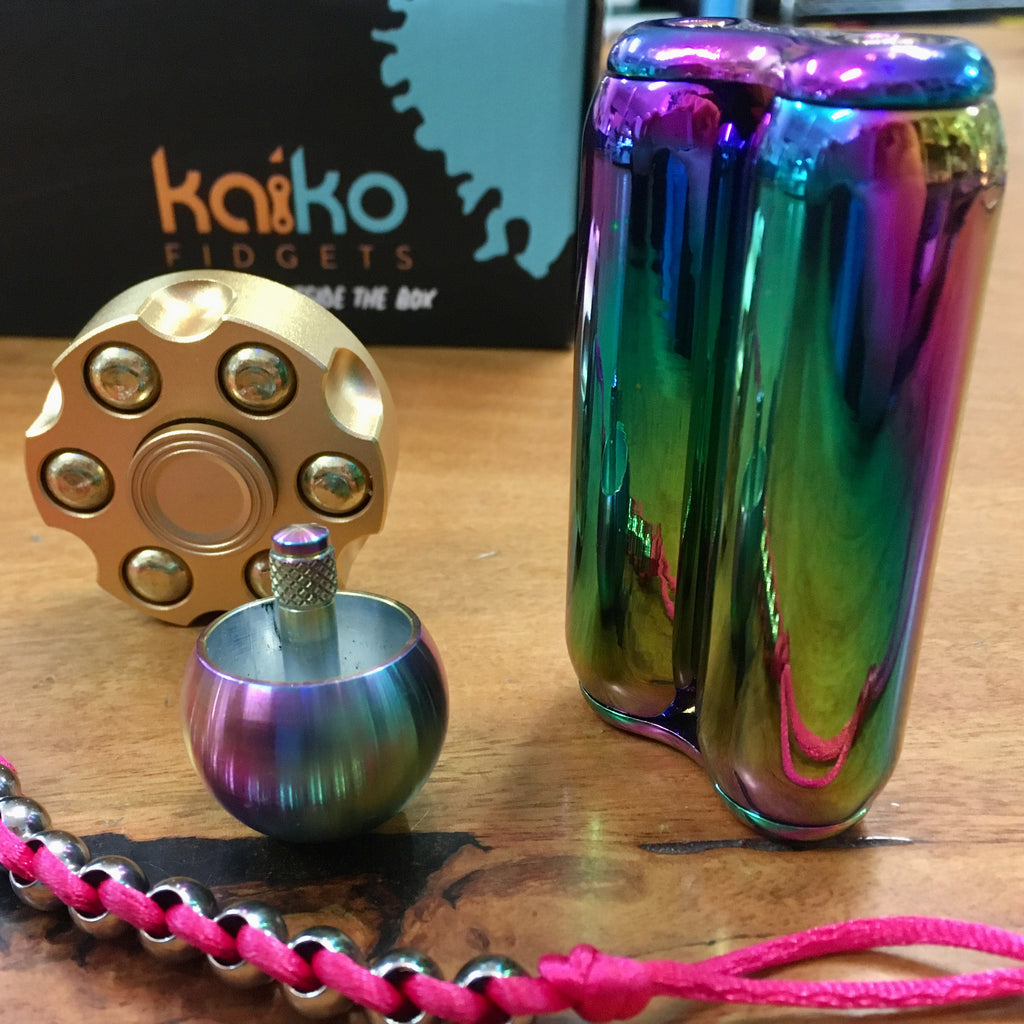 We've dealt with many product suppliers over the years.  Nearly all of them have been a joy to work with (and we won't mention the others).  A handful have become something even more to us: an inspiration. 
These are suppliers who take such admirable pride in the quality of their products, in the promptness and honesty of the service they provide, in actually helping their customers rather than just making sales, that they've pushed us to do better ourselves.  One of these suppliers is Melbourne-based Kaiko Fidgets.
Kaiko Fidgets was co-founded by Kai, who is both autistic and dyslexic.  Now a teenager, Kai was making his own fidgets at the age of just 11.  As these grew in popularity, Kai and Occupational Therapist mum Jo created a successful family business designing and selling an astonishing range of sensory toys.
The Kaiko range of robust, discreet and noiseless fidgets is intended for both adults and kids, and are designed to assist with a wide range of needs, including mental health, anxiety & focus. 
The quality of the products themselves was impressive enough, but we quickly started to also appreciate Jo's caring and thoughtful style of doing business.  She often contacts us to discuss particular items in an order, discussing the positives and negatives of each product and suggesting certain items to meet customer needs.  Jo has also kindly supported us, small business to small business, during difficult times.  She has a huge and generous heart, and I'm grateful for everything that she and her family has done (right down to the little packets of chocolates or sweets that accompany every wholesale order!)
We consider ourselves very fortunate to be a retailer for the Kaiko range, but the best thing for us is that we get to share such quality products first-hand with our customers - because, perhaps more than anything else in our store, a sensory toy is a very personal choice.  So, it is best to try them out first!
You can explore our current range of Kaiko here, or you can visit the Kaiko Fidgets website directly!